No surprise here but not only am I a movie junkie but I am also a gun fanatic. Over the years rare or unique weapons in movies have become something that I look forward to seeing. With the entire fucked up gun mistakes in movies it's nice to see good guns that stay the same gun throughout the entire movie. Whether you know this or not, movies with any sort of budget are able to hire armorers for the set. Making sure that the accuracy and all out awesomeness of the guns in the movie isn't totally out shadowed by the .05 seconds of tits. Even as a kid my dad and I would always rush to name the guns used in movies. Here's a list of my favorite guns in movies.
Holy Shotgun w/Dragon Breath Flamethrower
John Constantine, Constantine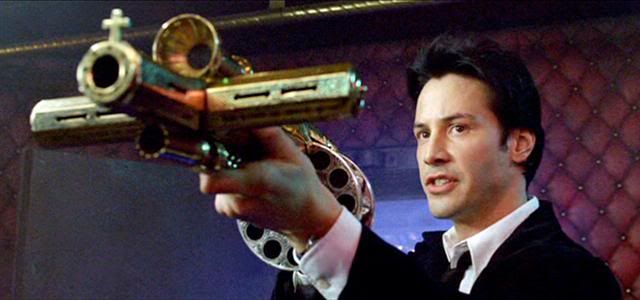 I don't plan on ever committing suicide, coming back and feeling the need to kill demons for retribution. That being said, if that ever happened I would definitely want the Holy Shotgun to deal death with. This golden contraption built with holy relic's punches holes through legions of half breeds, and the drum mag makes it appealing to any gun enthusiast. Equipped with the optional dragons breath flame thrower and slugs carved with crosses this gold gem fucks demons up. (But couldn't save that kid from transformers)
Custom Rocky Mountain Arms Patriot Pistols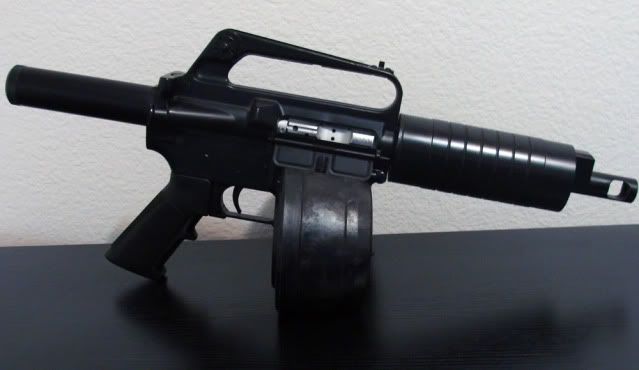 Murphy, 3000 Miles to Graceland
I remember being amazed the first time I watched the scene where these little beasts popped out. At the time I was like "holy shit those are some tiny m16's" it wasn't until a lot later that I figured out there were a billion different m4, m16 variants, including these easily concealed monsters, regardless drum mags on Patriot Pistols matched with Elvis costumes....EPIC. (Matched with a black Elvis, 5 times as epic)
Cheytac M-200 Intervention
Bob Lee Swagger, Shooter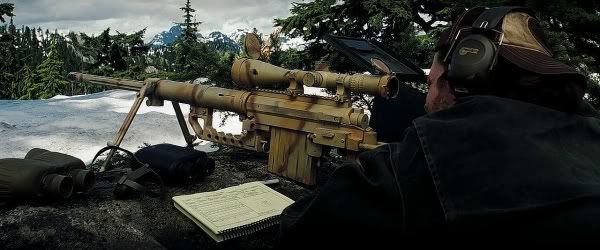 Even though Marky Mark never actually bodied anyone with this gun in the movie, he did shoot a can of stew from a mile away, and started swinging it around the mini courtroom. The gun is just badass period. Also as far as I can tell it hasn't been used in any other movies, at least none that I have seen. Has been in a few video games though, pwns newbs.
Matilda

Allan Quatrain, League of Extraordinary Gentlemen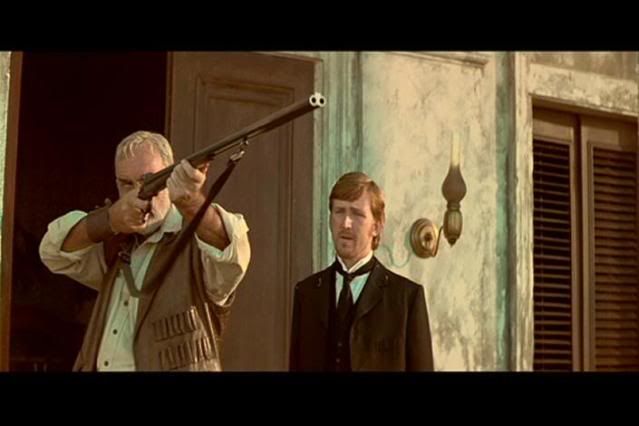 First of all I have to say that if this gun was wielded by anyone other than Allan Quartermain, than not a fuck would have been given. It's an old school gun that frankly rather confused me by the whole double barrel thing it had going on, but when Quartermain gunned down the bad guy at however far away he was, I was an instant fan. Quartermain was even able to teach the trigger happy Tom Sawyer how to use it, a feat on its own.
Saiga 12
Hackman, Gamer
In real life this is one of my favorite guns. I have heard of the Saiga before but after seeing it used by the Russian Spetznaz in deadliest warrior I become a fan boy. Naturally as soon as Hackman walked out with it, the movie became a million times more interesting. A semi auto shotgun with a drum mag...Get the fuck outta here. It may actually be in Terry Crews contract that he requires semi/full auto shotguns in his movies...mowing down enemy soldiers in The Expendables with the AA-12 was head to head with this selection...personal favoritism put the Saiga on the list.
EM-1 Rail gun

John Kruger, Eraser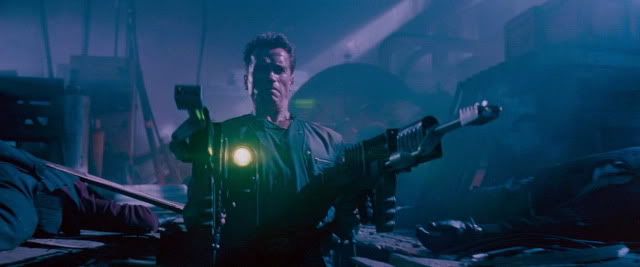 Fictional yet fucking fresh. Gun fanatic or not, if you watched this movie you wanted to go down to the docks and shoot people through the walls.
M56 Smartgun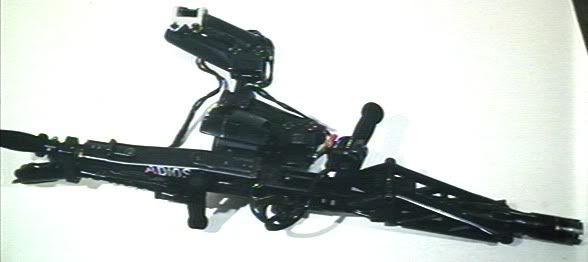 PFC J. Vasquez, Aliens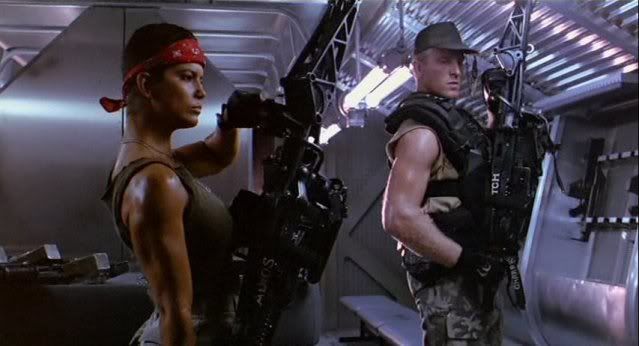 After I watched this movie as a kid I made this gun with wrapping paper rolls, duct tape and misc. Styrofoam. It's a bad ass piece of machinery. Nowadays I would suggest something a little more compact since this weapon had more bark than bite, but still. Fucking aliens up.
Beretta 92FS (modified)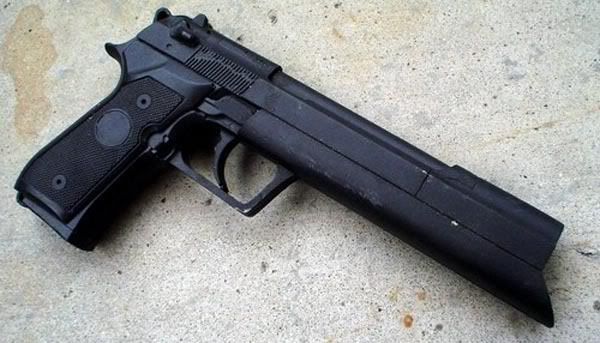 John Preston, Equilibrium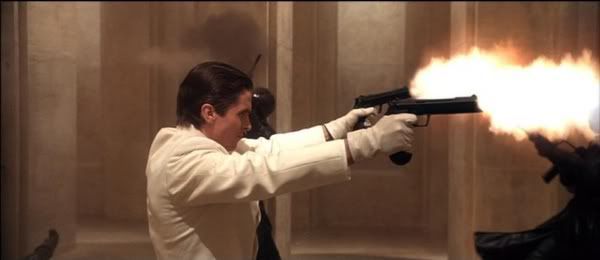 Christian Bale goes ham with these pistols. There's been a barrage of modified 92fs' in movies. (Robocop, judge dread...) but it's the way the grammerton clerics wield this version is what made me love them most, and put this movie in my top 10 favorite action flicks of all time. (My little brother introduced this movie to me, thanks Ant)
there's actually quite a few other guns but every time I sit down to write this I get an overwhelming urge to clean my 9mm or watch Commando so I will stop here and this will be part Uno.
*edit this is the first time I have used spellcheck. Usually I just dont give a fuuuuuck. *Snoop Dog voice.